Book an appointment or a FREE consultation today!
780.433.3123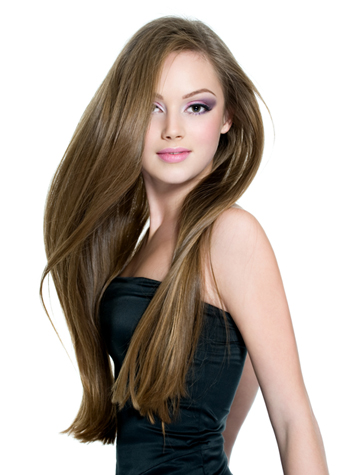 At Choice Salon & Spa certified hair Extension Technicians provide Edmonton hair extensions by using the safest healthy hair and turn them into great hair extensions and giving you a natural hair look.

Hair extensions are methods of adding commercial hair to natural hair. These methods are used to conceal thinning or hair loss in concentrated areas. These hair techniques are advanced and are used to change the hair drastically without looking unrealistic. At Choice Salon & Spa we are able to change your hair completely with one appointment and give a gorgeous Hollywood look.
Choice Salon & Spa in Edmonton has been recognized as the best source for affordable celebrity quality hair extensions in Northern Alberta.
A skilled staff of hair extensions specialist will have you in for a consultation and suggest the most suitable option for your hair. At Choice Salon & Spa we ensure that you are matched with a hair extension stylist who ensures that you preserve the health of your hair and grow your hair while wearing hair extensions.
Weave
Weaves can alter one's appearance for long or short periods of time by adding further hair to one's natural hair or by covering the natural hair all together with human or synthetic hair pieces. Weaving additional human or synthetic pieces can enhance one's hair by giving it volume, length and adding color without the damage of chemicals or adopting a different hair texture than that of their own.
The human hair extensions are securely attached so unlike the clip in's there is very little chance of them falling out. Also you can use straighteners and curling tongs on the hair. Maintenance is very easy the hair weave simply grows with your hair. As the human hair extensions grow out you can come back and have the hair re-tied.
Average application Time 2-4 hours
Cost: $250.00 & up,
Tracks: $50 per Track, Tightening $100.00
Custom Clip-In Hair Extensions
At Choice Salon & Spa we offer custom clip-in hair extension services which are blended for texture and color. These are great alternatives for those who are unsure about getting permanent hair extensions or hair extension novices.
Average Application Time: 1 Hour
$100 & up
Bonding Extensions
Bonding is an approach to hair weave that lasts for a shorter period of time in comparison to sew-in weave. It involves the application of hair glue to a section of wefted hair then onto a person's natural hair; special hair adhesives are used in bonding to prevent damage to one's natural hair. This technique is commonly used and does not cause damage to the hair unless taken out without proper directions from a professional.
Cost: $150 & up
Book an appointment or a FREE consultation today to try threading Edmonton!
780.433.3123